by Architect Cecile Vega & Dr. Pauline Santiago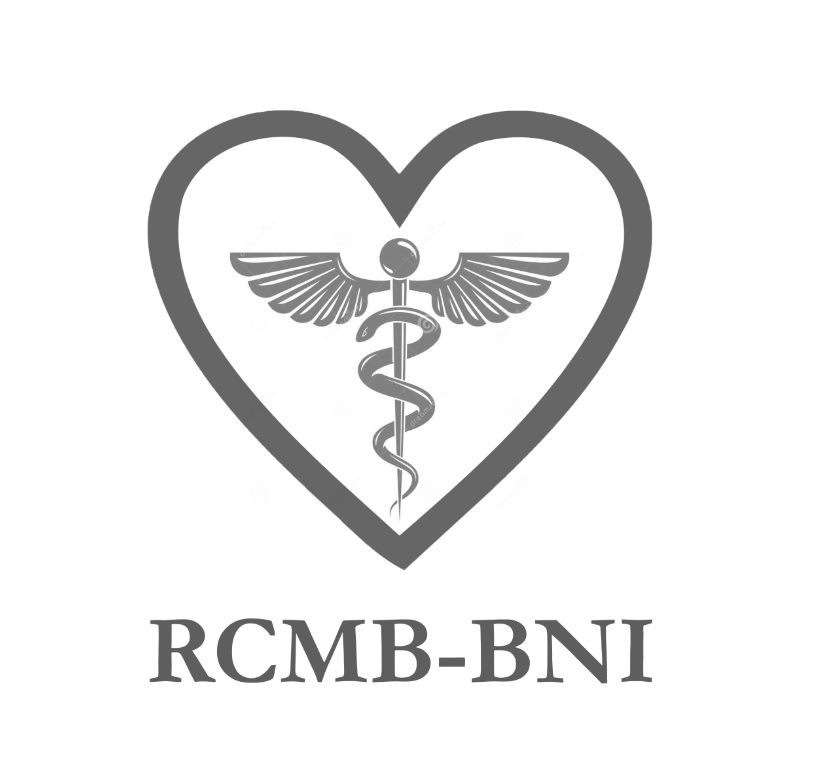 The Rotary Club of Manila Bay (RCMB), with its Rotarians and Anns, together with the Business Network International (BNI) Philippines, found a common goal: protect one frontliner at a time…
The beginning
Our journey to support our medical front liners continues…
…with the set-up of a Research & Design Development viber group with several donor groups [Rotary Club of Manila Bay (RCMB), "AnJ" represented by Rosendo Go, Alex Chiu and Jeffrey Kho, UST College of Architecture and Fine Arts Batch85 (USTCAFA85), Business Network International (BNI)] by RCMB Past President Alvin Vega, led by RCMB Dr. Pauline Santiago and AnJ Dr. Rory K. Go, as Donor Groups' medical consultants to collaborate with their colleagues. Design modifications were introduced on the original Anesthesia Intubation Box (AIB) unit designed by Anesthesiologist, Dr. Lai Hsien-Yung of the Mennonite Christian Hospital in Hualian, Taiwan.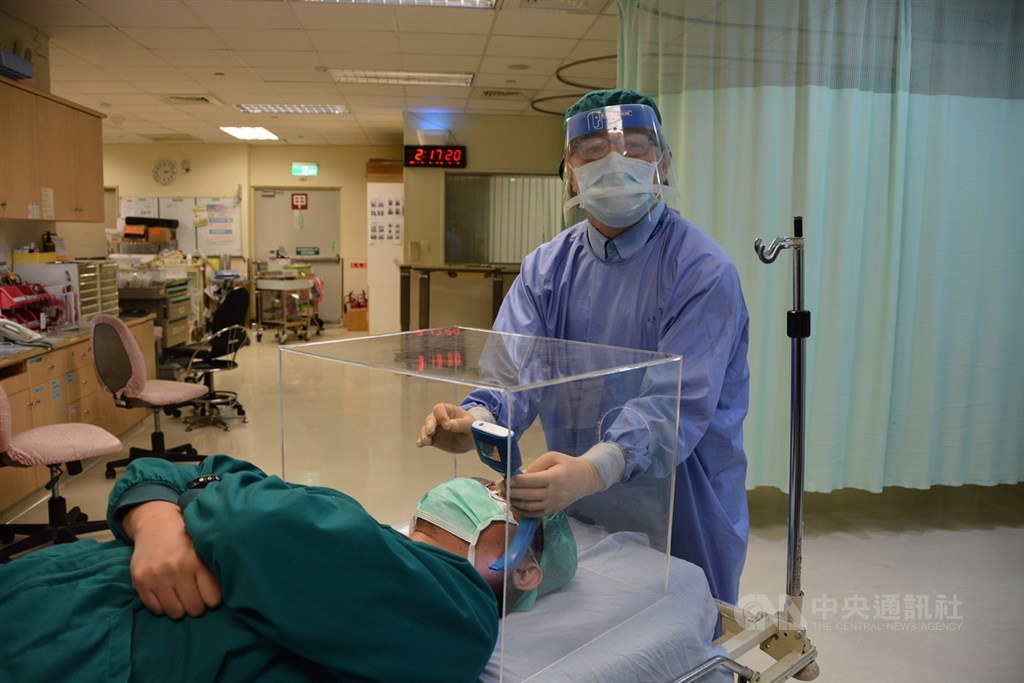 The following prototypes and accessories, following evaluation by end users, were developed to enhance the use of the AIB Units:
2 Holes – Anesthesia Intubation Box (AIB), diameter of which was increased to 13.0 cm.
6 Holes – Surgical Procedure Box
4 Holes & 6 Holes – Neonatal Box, 30cm for use with basinettes
4 holes and 6 Holes – Neonatal Box 44 cm for use with Neonatal warmers
Accessories:

extended safety sleeves
covers, and
sliding door mechanisms for arm holes.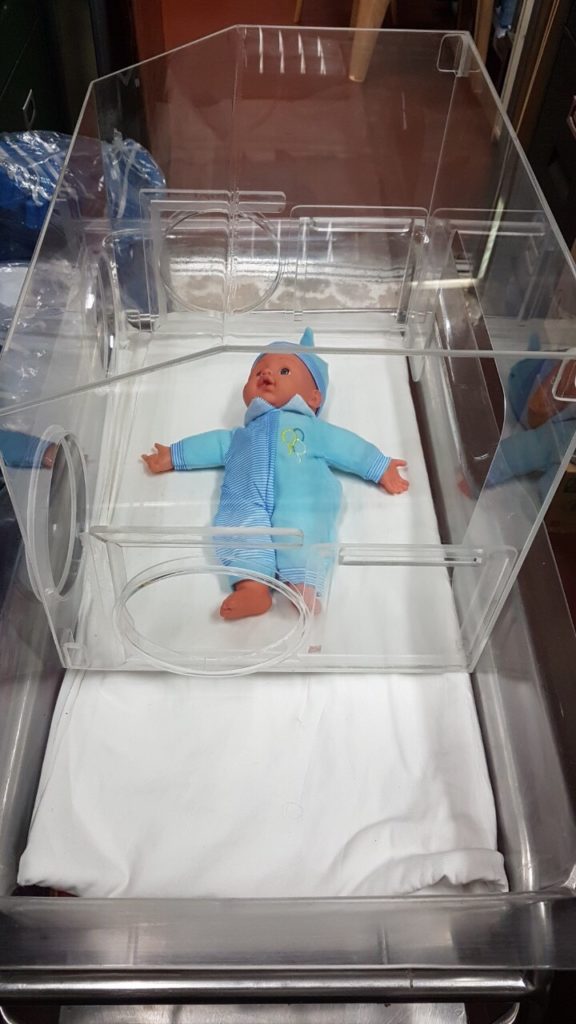 RCMB Dr. Pauline Santiago and BNI Arch. Sharon Roberto further collaborated and explored on the following design modifications for the AIB – V3S Prototype to respond to end users' requirements:
arm hole diameter @ 13 cm for sufficient arm movement
a slanted top to reduce glare and also allows doctors to lean closer to patient and improve visibility
incorporate Dr. Rory Go's safety cylinder to help reduce the virus load/contamination
trapezoidal (with a wider opening at patient's side) for stackability to maximize delivery for ground or air transport
3mm thick acrylic as a minimum specification for structural soundness and strength to withstand frequent usage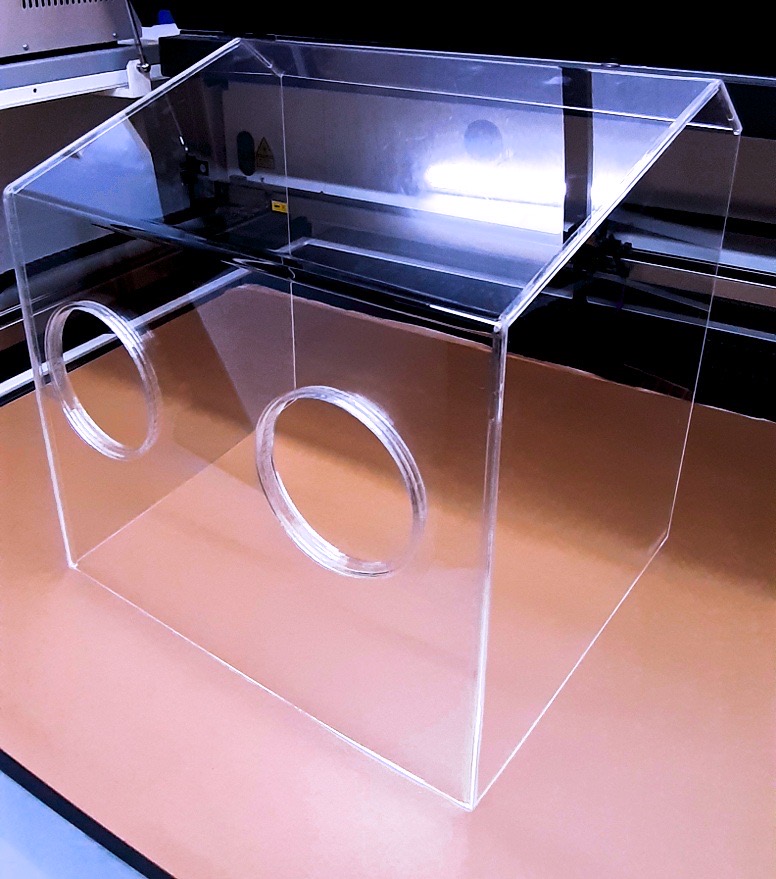 With these modifications made by RCMB-BNI, the "AIB – V3S" prototype provides a WIDER RANGE OF USE for doctors, making the unit MULTI-FUNCTIONAL for the following medical examinations and procedures:
Eye examination of children and adults
Eye Injections for ROP babies and adults 
Surgical procedures and examinations in the head and neck
Slit lamp breath shields
Arch. Sharon Roberto first broached the idea of slit-lamp breath shields that could help protect the eyeMD. The slit-lamp is a vertical microscope that allows the eyeMD to view the eyes using very high magnification. This proximity puts the eyeMD at an increased risk of respiratory and droplet infection.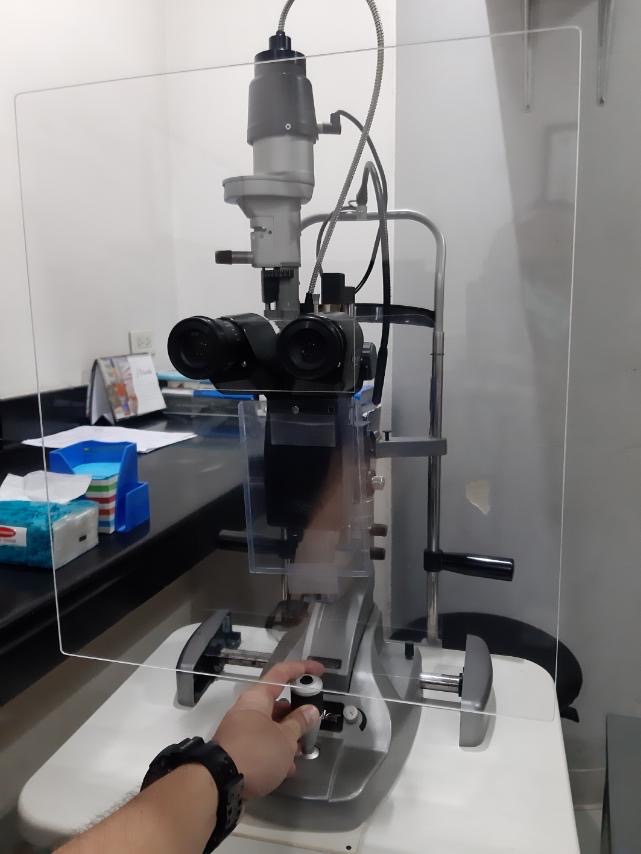 The new breath shields design by Dr. Aramis Torrefranca and Dr. Pauline Santiago, spanned beyond the head rest, way beyond the patient's head and almost to the upper chest, protecting both patient and physician.
Although appropriate for most eyeMDs, physicians with smaller arms may have some difficulty with this design. It was Arch. Sharon Roberto and Arch. Cecile Vega who came up with the "Ironman" Breath Shields, the specifications of which are shown below. This permits a physician with shorter arms to operate and examine the patients through the narrower lower third.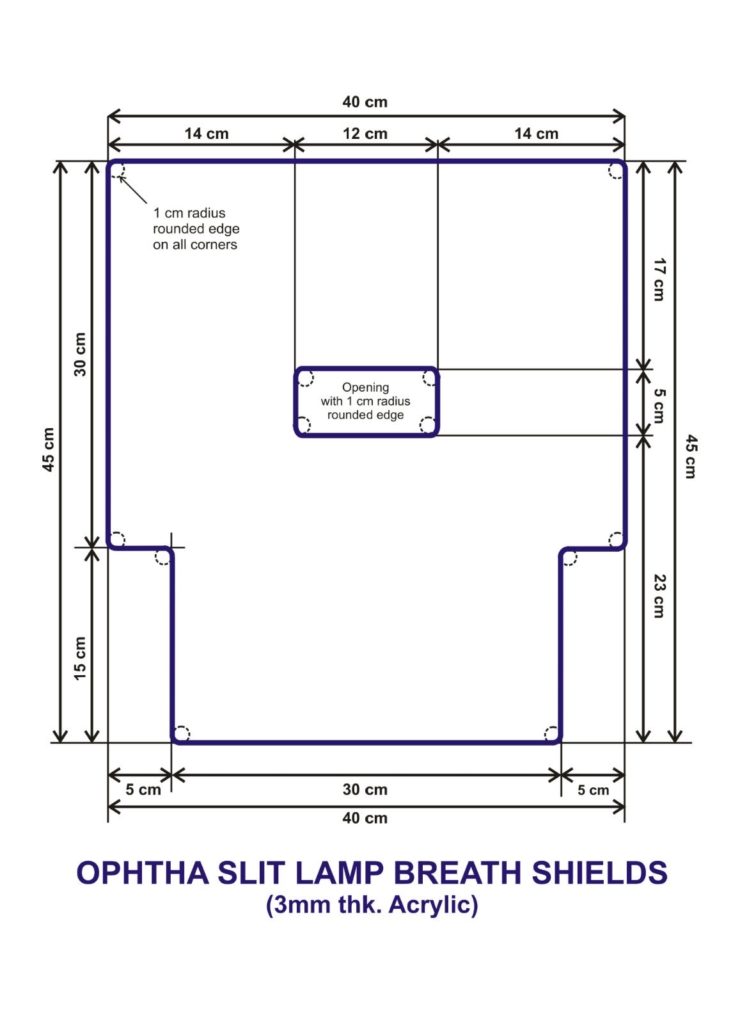 What this novel corona virus has done, was bring strangers, friends, family, colleagues, together, to fight against a common enemy. It brought the best in our human spirit. We will continue to fight, we will continue to stand together. We can only win as one, as #WeHealasONE.