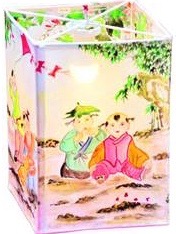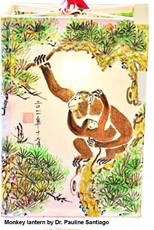 These are some of the Chinese Lanterns exhibited at the SM North Edsa 2016.  Artworks by Dr. Alvina Pauline Santiago.
This is a blog created by Alvina Pauline D. Santiago, MD.  I am a new student of medical informatics and am still finding my way through the nooks and crannies.  Nonetheless, I am sure this will be a pleasant learning experience.  Join me for this ride.
I am also Pediatric Ophthalmologist and Adult Strabismus Specialist with clinics in St. Luke's Medical Center Quezon City, The Medical City, and the Manila Doctors Hospital. I teach the subspecialty at the University of the Philippines College of Medicine, the Sentro Oftalmologico Jose Rizal, and am an occasional lecturer also at the Ateneo School of Medicine and Public Health.  Someday, I am sure this blog will contain topics on paediatric ophthalmology and strabismus as well.